Info
---
Doug Bennet e Steve Forrest sono due grandi amici; il primo lavora per la polizia, a New York, mentre il secondo ha lasciato il corpo poiché nauseato dalla burocrazia della giustizia.
Ma c'è un caso che richiede la bravura dei due agenti: un ex galeotto, Joe Garret, esce di prigione per andare a Miami: insieme ad altri complici, aveva fatto una rapina di venti milioni di dollari ad una banca di Detroit. Nessuno ha mai scoperto dove sia finito il denaro: bisogna seguire Garret per scoprirne di più. Doug e Steve, che lo avevano fatto arrestare nove anni prima dovrebbero ora riaprire e concludere il caso, ma Steve non vuol saperne di rientrare nella polizia, e Garret viene ucciso rendendo le cose ancora più difficili.
Con uno stratagemma Doug persuade Steve ad interessarsi al caso ed iniziare l'inchiesta vera e propria. Sulle tracce dell'ucciso i due amici scoprono tutto l'intrigo, aiutati da Irene ed Annabelle, da Charro, un indiano affezionato a Garret, e dal loro capo Tanney.
Garret, prima di morire, ha lasciato una prova inconfutabile della colpevolezza di Robert Delmann, un ricco e stimato uomo d'affari di Miami che in realtà altri non è che Ralph Duran, uno dei suoi complici. Tutto si conclude bene per i due super agenti e per Tanney.
Note
Miami Supercops – I poliziotti dell'8ª strada è un film del 1985 diretto da Bruno Corbucci ed interpretato dalla famosa coppia Bud Spencer e Terence Hill.
È il quindicesimo dei 16 film interpretati dalla coppia Bud Spencer e Terence Hill.
Questo film, pur non essendo l'ultimo girato dalla coppia, rappresenta comunque la fine di un ciclo. Infatti, il film successivo, Botte di Natale, verrà realizzato solo nel 1994, nove anni più tardi e non avrà lo stesso successo dei predecessori.
English
In 1978, $20 million was stolen from a Detroit bank. One of the robbers was caught, one was found dead, and the third disappeared. The money was never found. Seven years later, the robber who was caught was released from jail. He immediately went to Miami, only to be found dead the next day. Now FBI agents Doug Bennet and Steve Forest have been called in to investigate the case while posing as Miami police officers. Somewhere in Miami the third robber is hiding with his $20 million, and he has a seven-year head start on the authorities.
Notes
Miami Supercops is a 1985 Italian action comedy starring the comedy team of Terence Hill and Bud Spencer. It was the last "buddy cop"-film by Hill/Spencer and their final non-Western film together.
Trailer

Upload on Youtube
Info File

[ Traccia video ]
Codec ID: V_MPEG4/ISO/AVC
Risoluzione: 1904 x 1072
Frame aspect ratio: 119:67 = 1.776119 (~16:9)
Pixel aspect ratio: 1:1 = 1
Framerate: 23.976024 fps

[ Traccia audio n. 1 ]
Codec ID: A_DTS
Canali (contenitore): 2
Frequenza: 48000 Hz
Immagini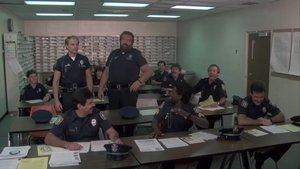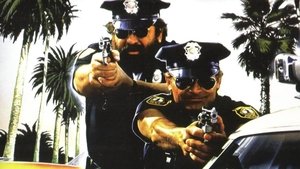 Trackers http://tracker.istole.it:80/
http://tracker.publicbt.com:80/
http://tracker.tntvillage.scambioetico.org:2710/scrape
http://open.demonii.com:1337/scrape
http://tracker.openbittorrent.com/scrape
http://tracker.coppersurfer.tk:6969/scrape